He is cool like that!!
Fist bump is an American thing! An acknowledgement and a confirmation that it is all good. Fist bumps in the life of President Obama took a life of its own when the  then "Democratic presidential candidate Sen. Barack Obama  and his wife Michelle Obama bump fists at an election night rally at the Xcel Energy Center June 3, 2008 in St. Paul, Minnesota and the next day he won Democratic presidential nomination after the primaries in South Dakota and Montana.
Now  Fist Bumping is becoming Obama's trademark of salutation and acknowledgement.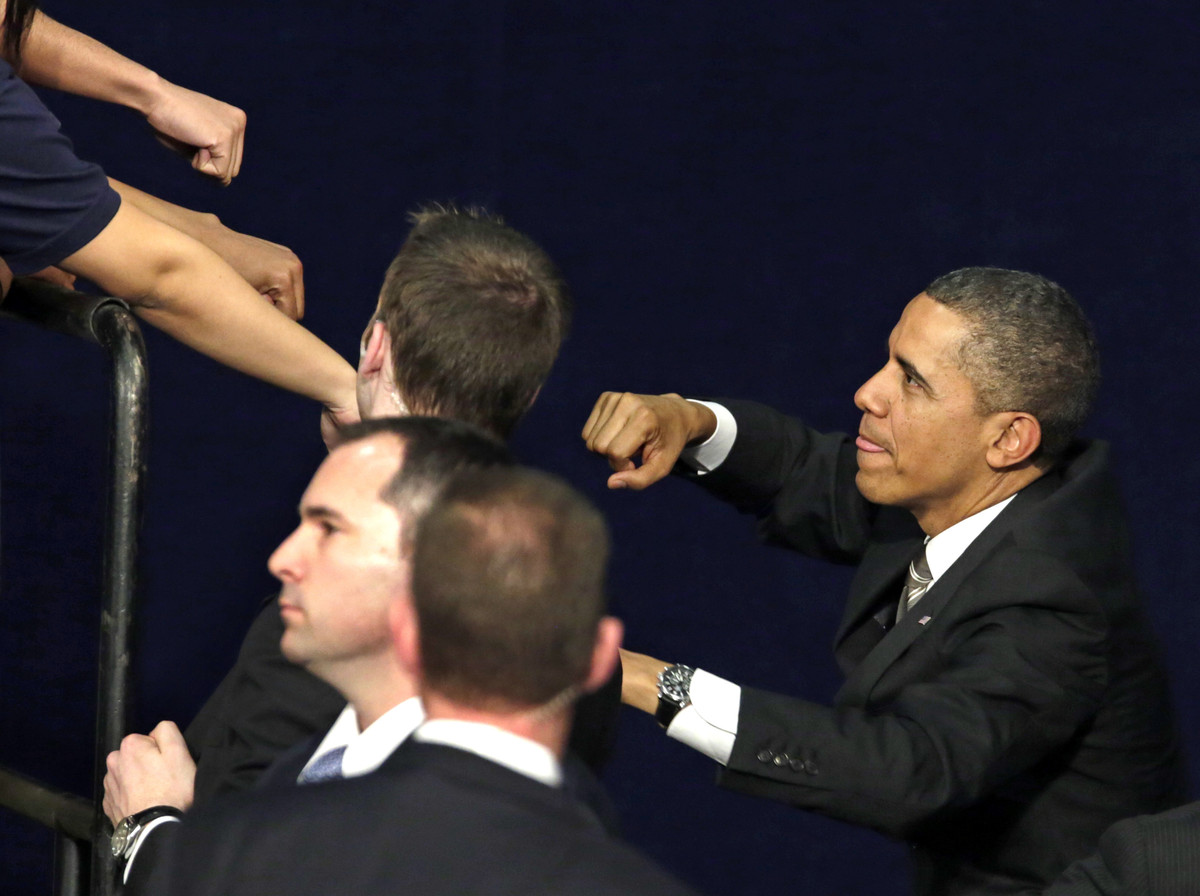 President Barack Obama acknowledges the crowd as he exchanges fist bumps with the audience after speaking at Hyde Park Academy, Thursday, Feb. 14, 2013, in Chicago. (AP Photo/M. Spencer Green)
President Barack Obama fist-bumps custodian Lawrence Lipscomb in the Eisenhower Executive Office Building following the opening session of the White House Forum on Jobs and Economic Growth, Dec. 3, 2009. (Official White House Photo by Pete Souza)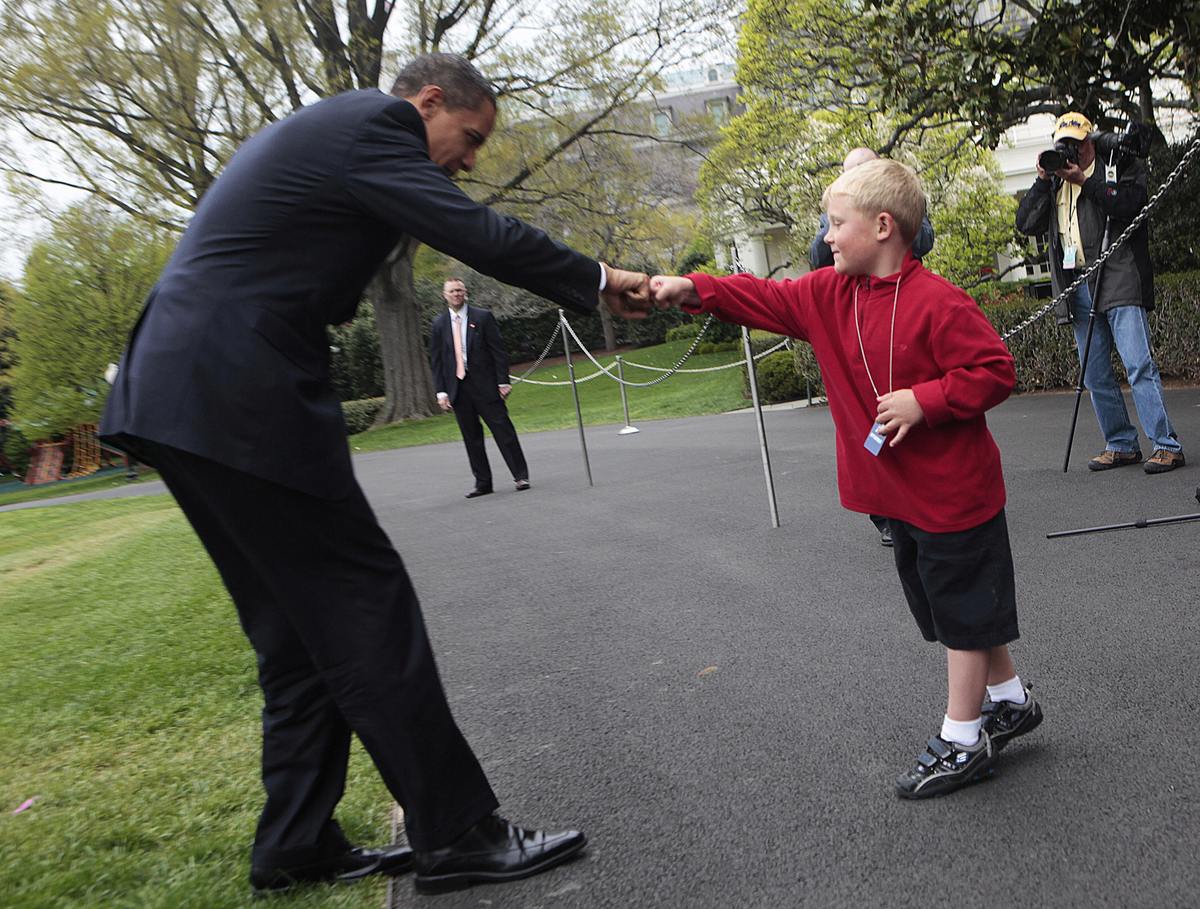 Photo credit  Aude GUERRUCCI/AFP/Getty Images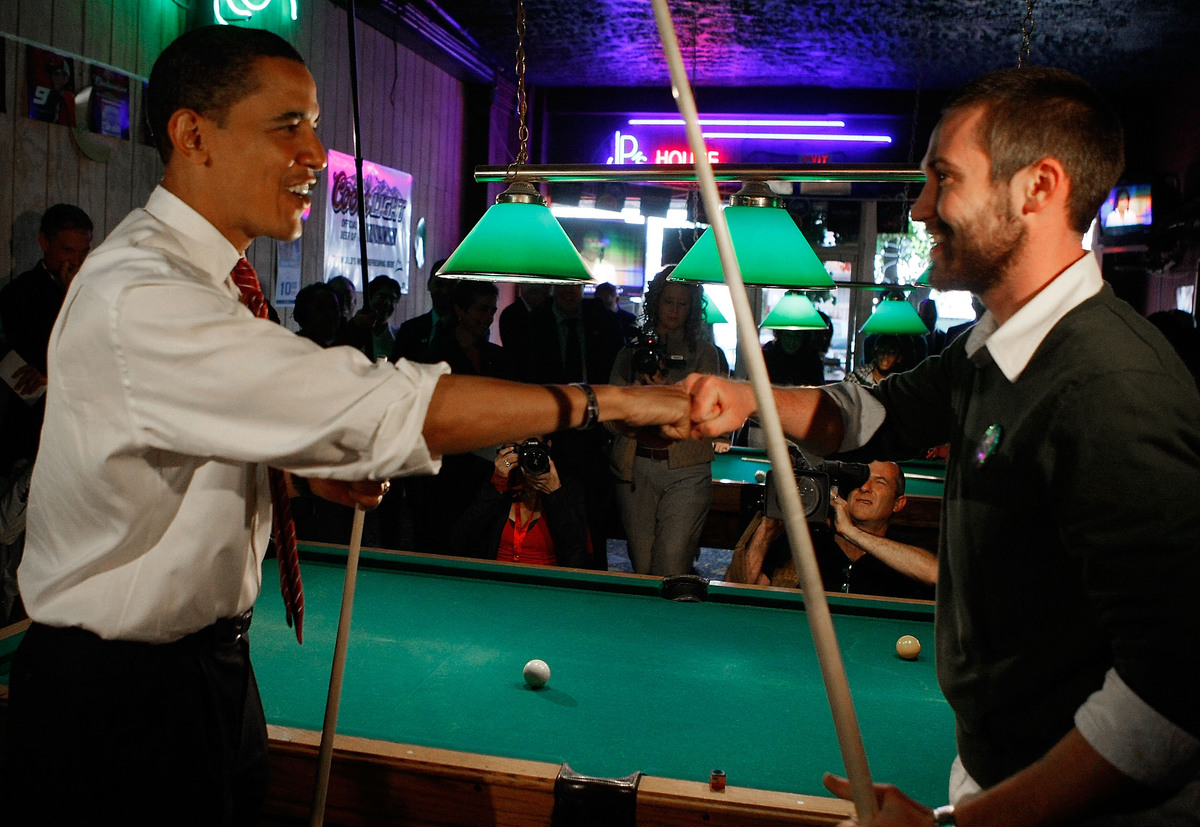 (Photo by Mark Wilson/Getty Images)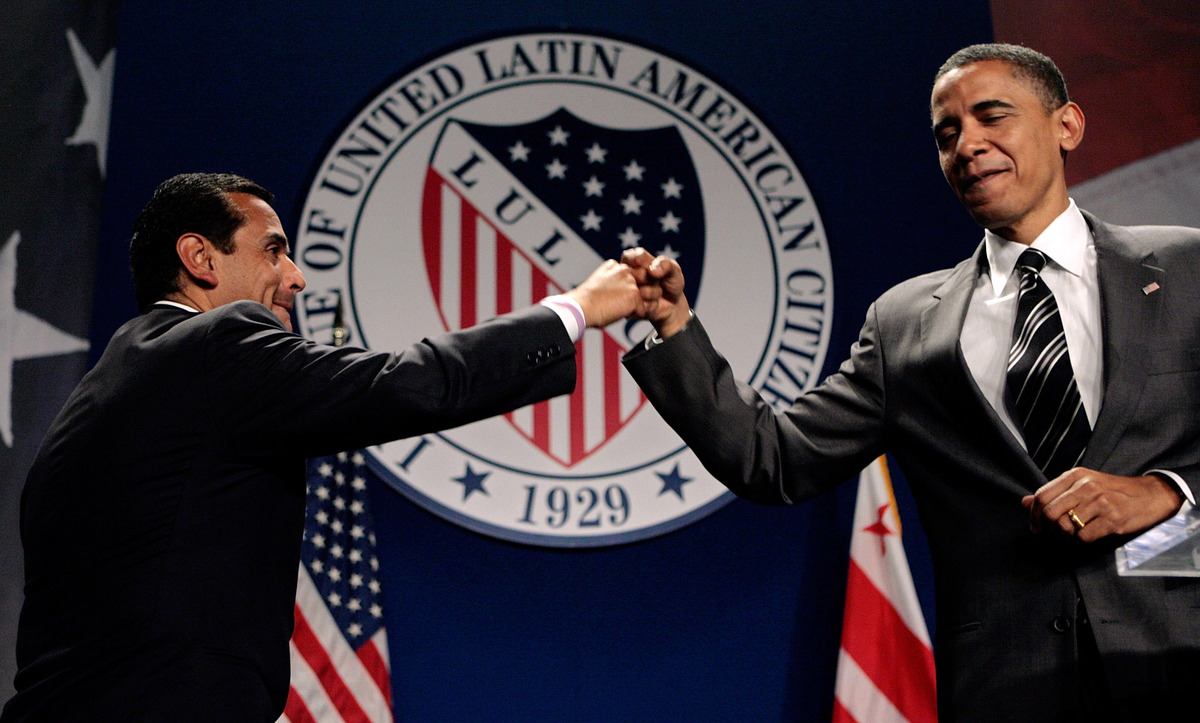 Los Angeles Mayor Antonio Villaraigosa (L) gives a 'fist bump' to presumptive Democratic presidential nominee Sen. Barack Obama (D-IL) during the national convention of the League of United Latin American Citizens (LULAC) at the Washington Hilton July 8, 2008 in Washington, DC.( Photo by Chip Somodevilla/Getty Images)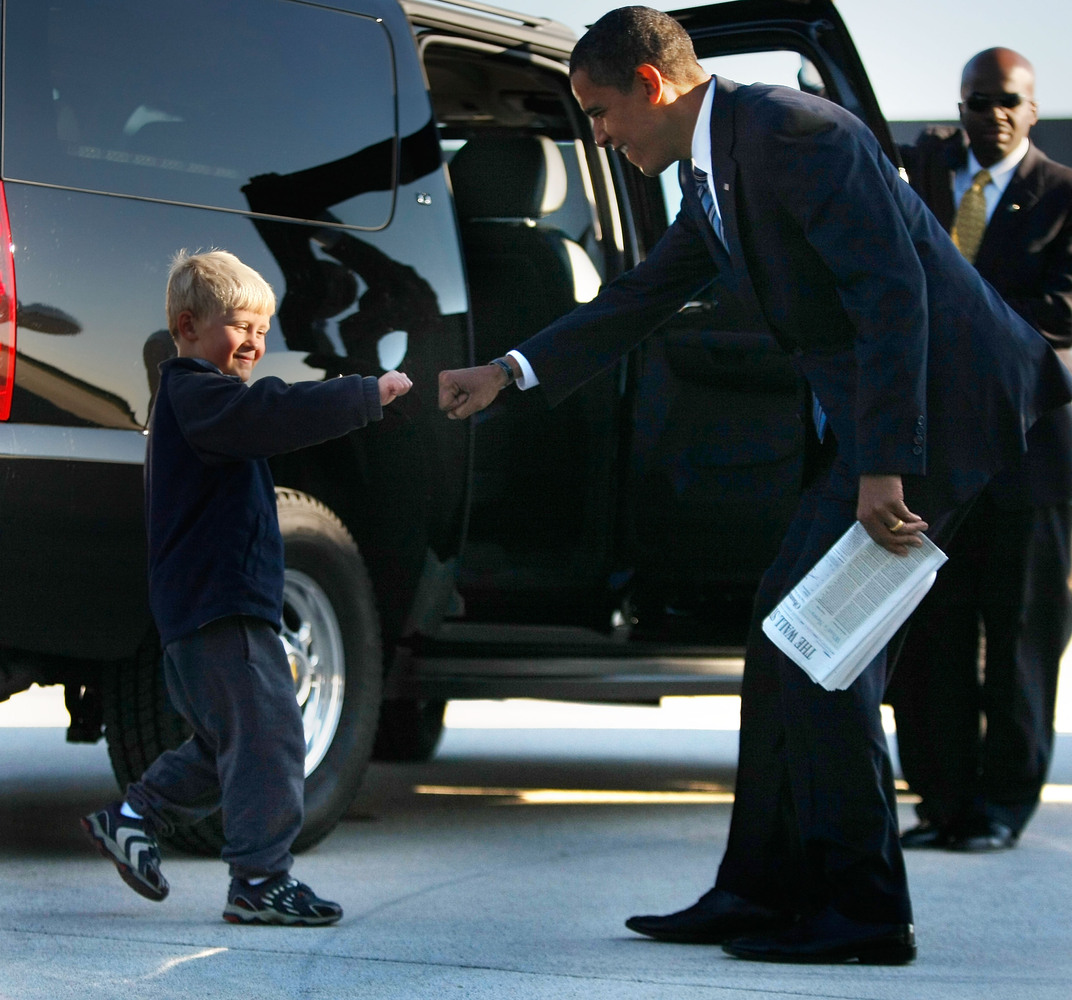 (Photo by Joe Raedle/Getty Images)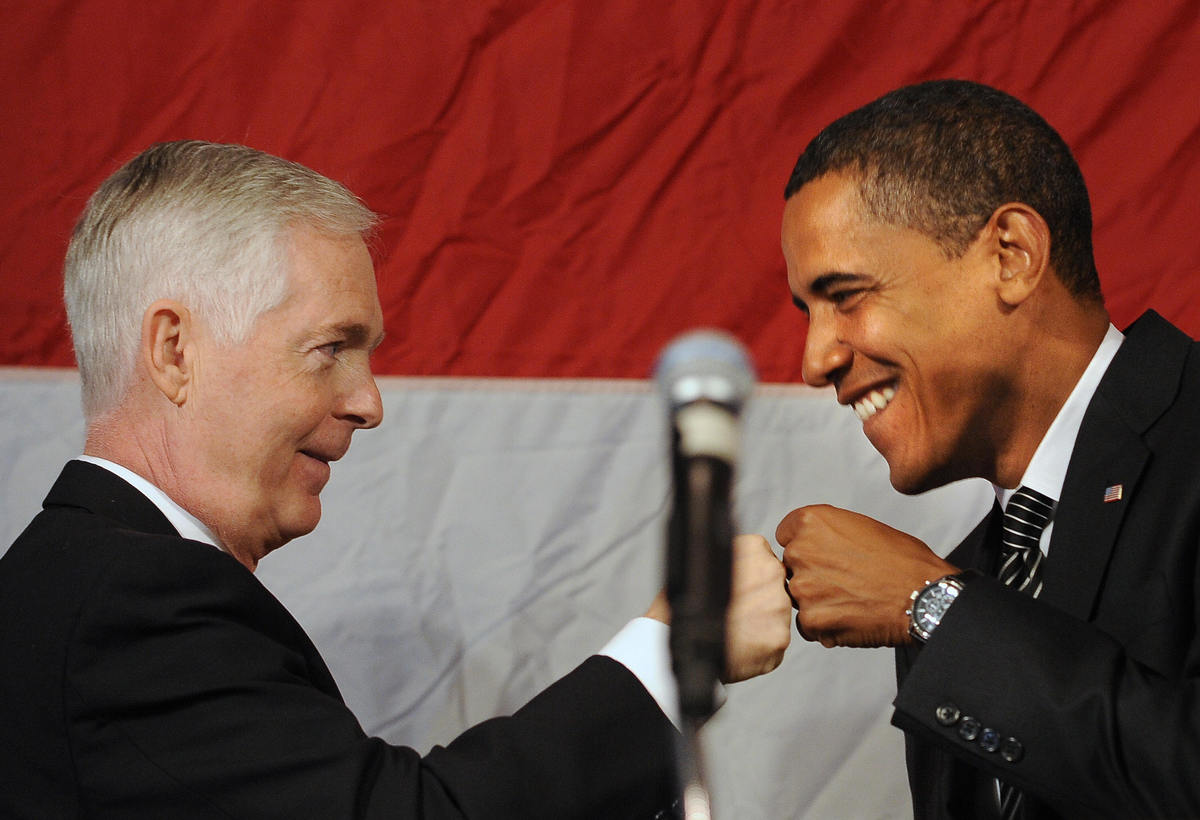 (Photo credit should read STAN HONDA/AFP/Getty Images)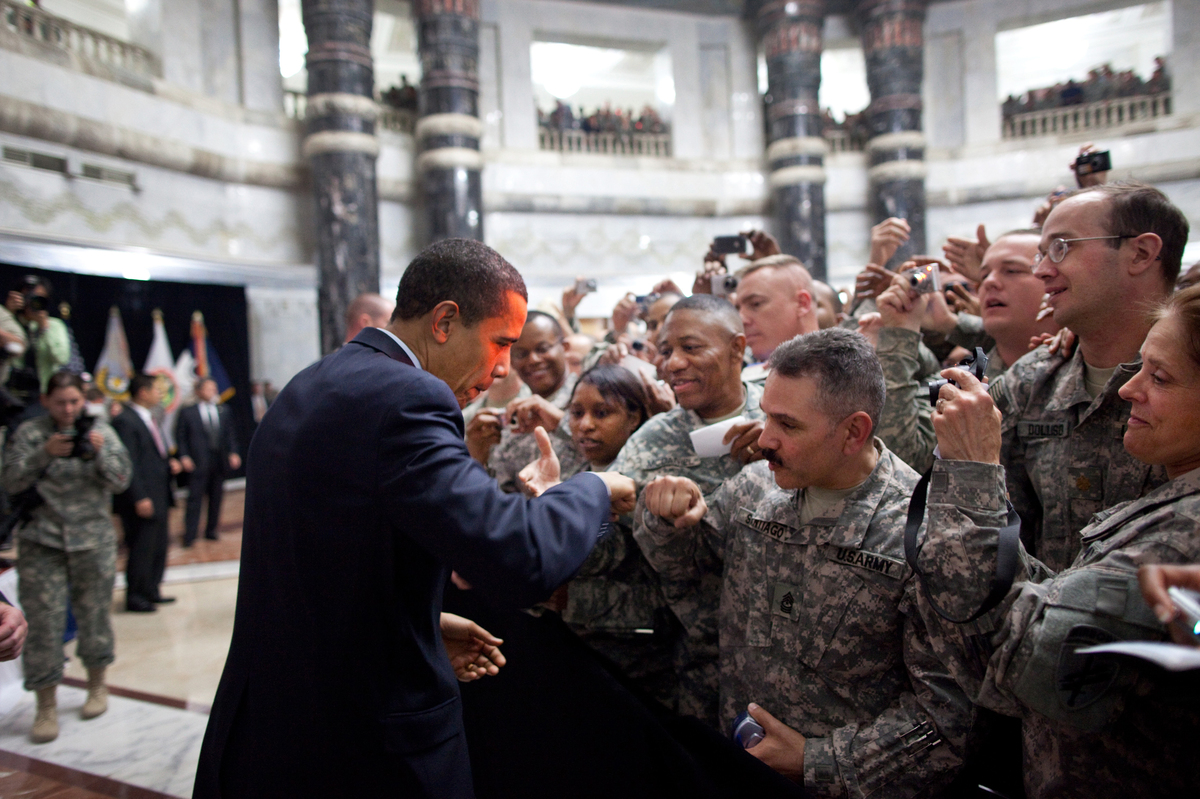 (Photo by Pete Souza/White House via Getty Images)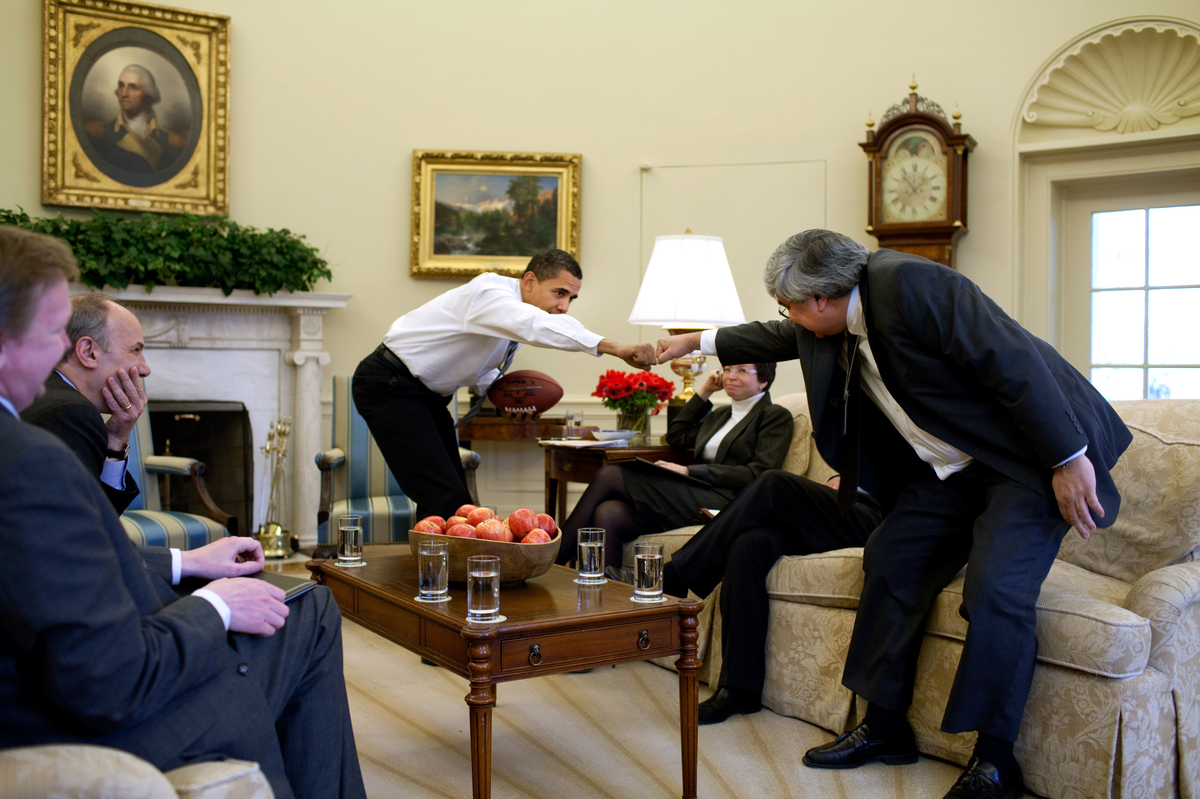 In the Oval Office (Photo by Pete Souza/White House via Getty Images)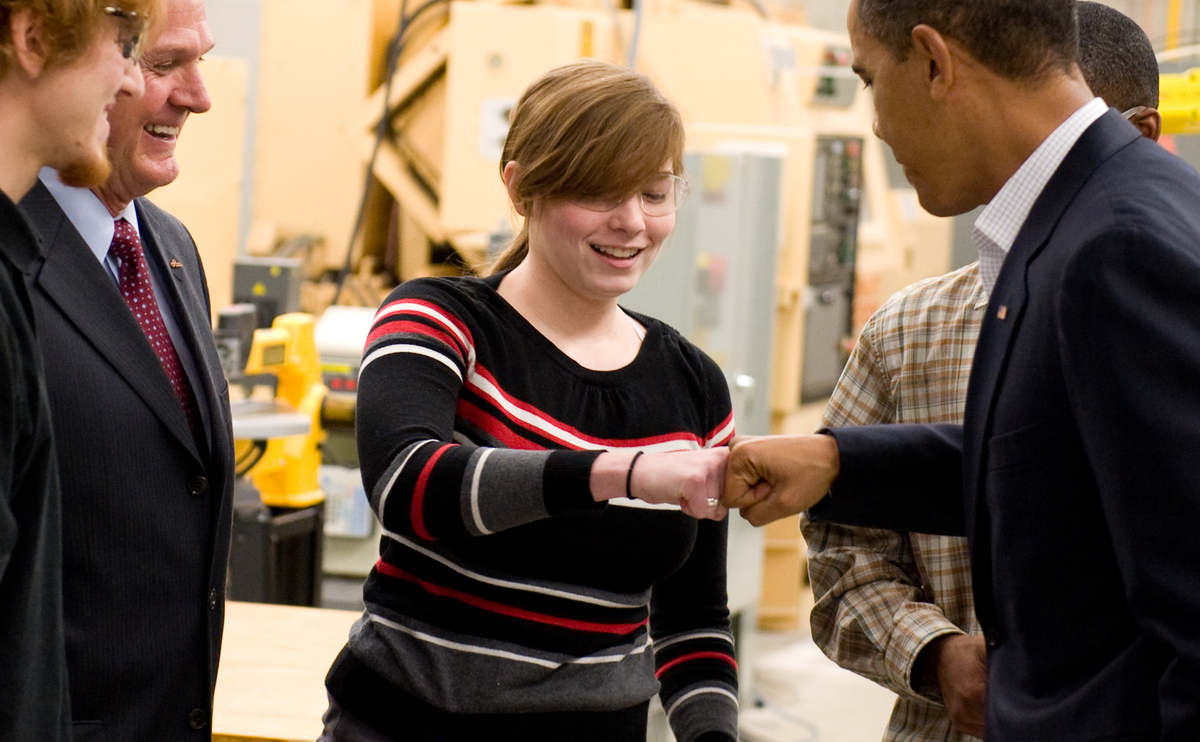 (Photo SAUL LOEB/AFP/Getty Images)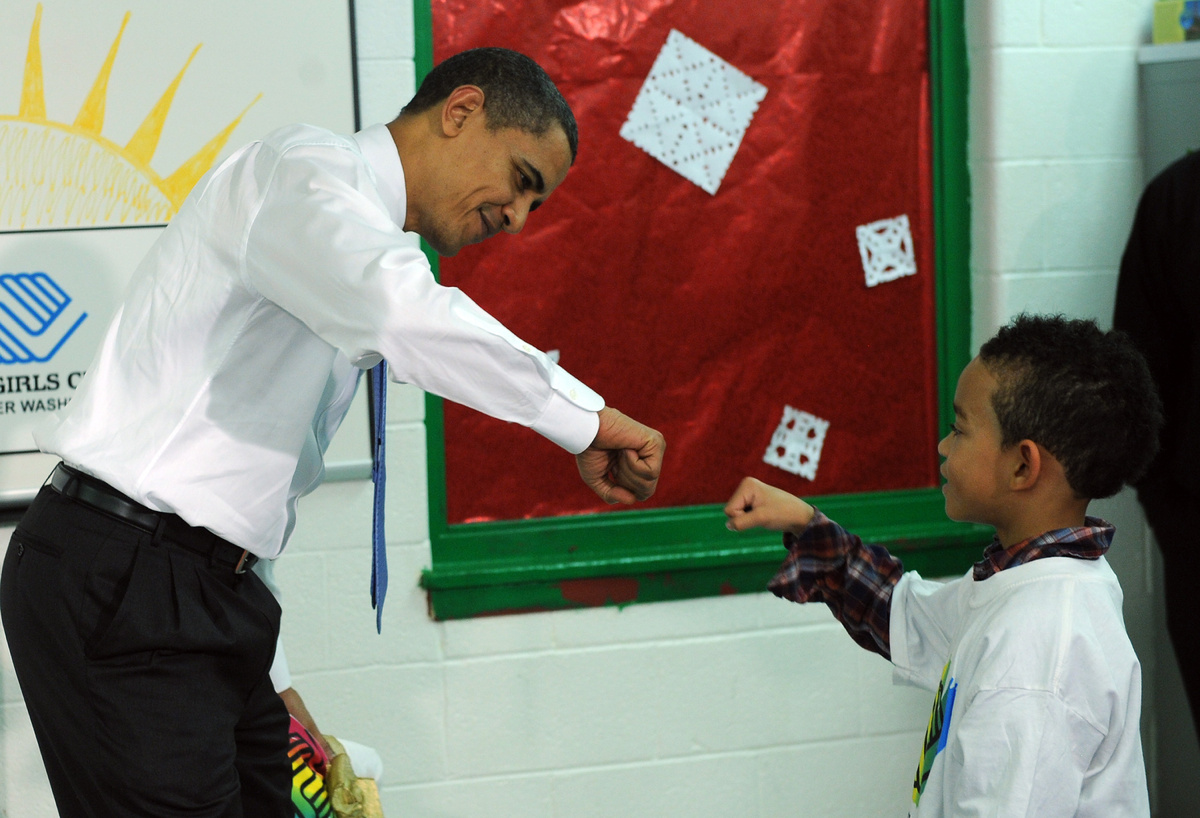 (PHOTO JEWEL SAMAD/AFP/Getty Images)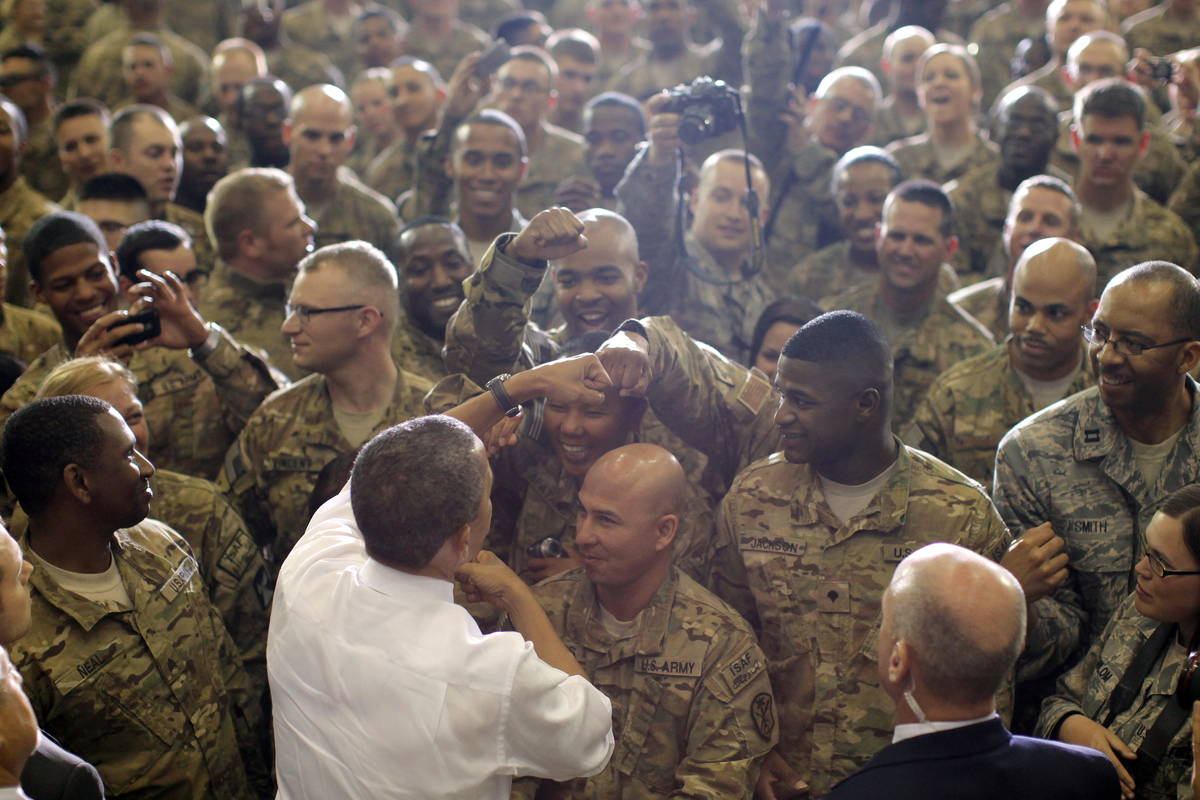 (AP Photo/Charles Dharapak)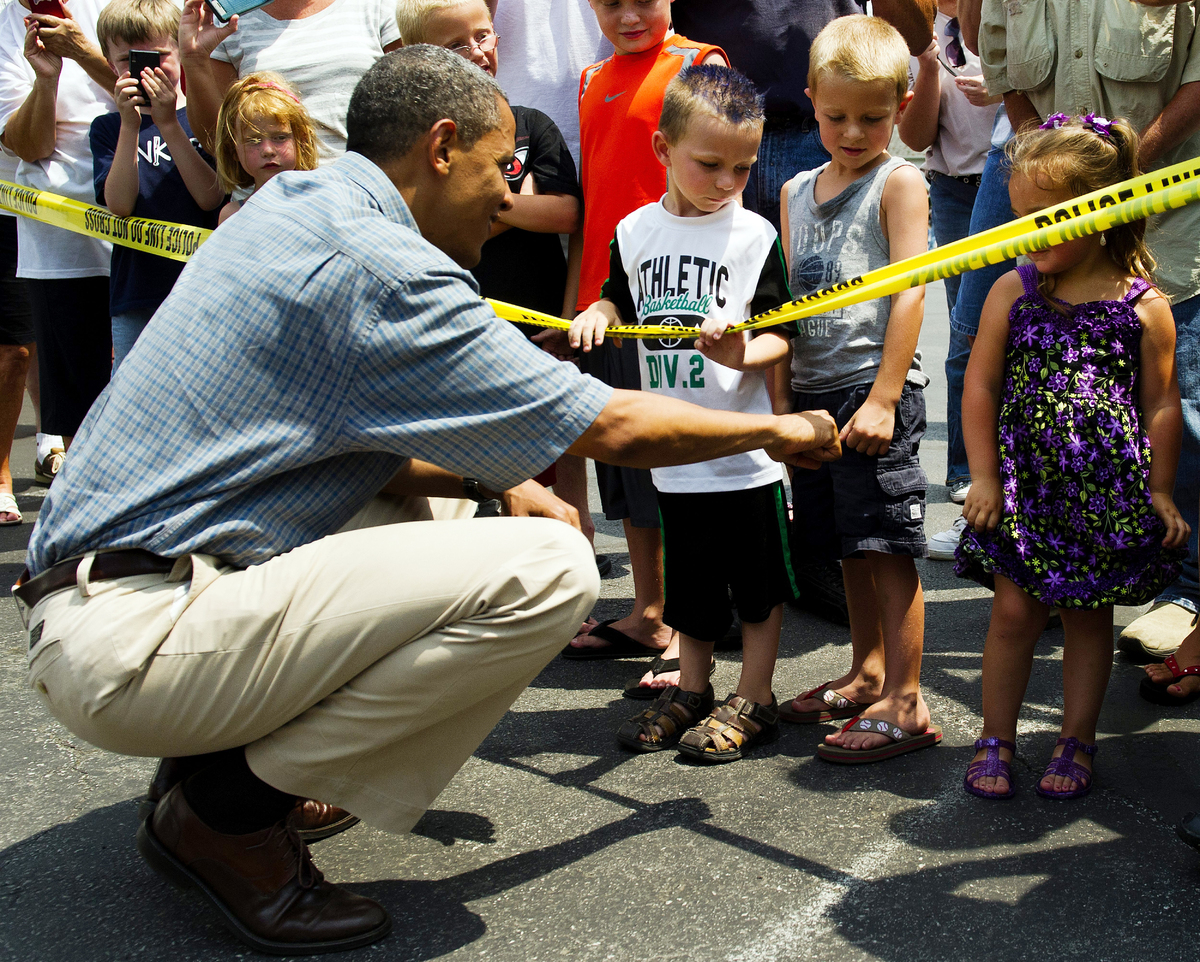 US President Barack Obama (L) asks for a fist bump from a young girl as he speaks with patrons outside the Kozy Corner restaurant in Oak Harbor, Ohio, July 5, 2012, where he made an unannounced visit to speak with supporters while on a bus tour of Ohio and Pennslyvania. AFP PHOTO/Jim Watson (Photo credit should read JIM WATSON/AFP/GettyImages)
Pictures compilation: huffington post