Zimbabwe Election: Robert Mugabe Wins Vote, Electoral Committee Announces
Zimbabwe election officials say that President Robert Mugabe won the presidential election with 61 percent of the vote, compared to 34 percent for challenger Morgan Tsvangirai.
The official state election commission announced results Saturday in which Mugabe Mugabe's ZANU-PF party won 158 of the 210 parliament seats, giving it a two-thirds majority in the legislature that enables it to make amendments to the new constitution and existing laws.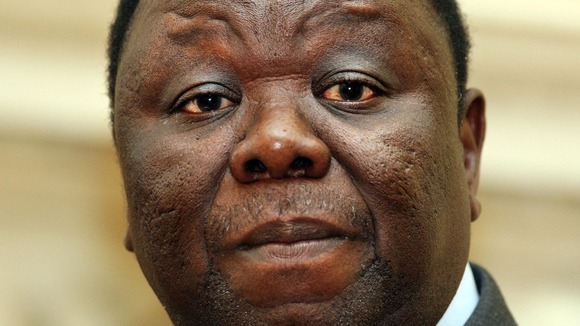 Tsvangirai rejected Mugabe's landslide victory, alleging massive voting fraud and calling for fresh elections. Tsvangirai said he will challenge the results in court.
Tsvangirai told a news conference that his Movement for Democratic Change party will not "participate in any government institutions" to protest what he said was voting fraud. Tsvangirai called for a peaceful response, despite the alleged voting fraud.
Minister of Justice Patrick Chinamasa challenged Tsvangirai to take his complaints to the courts.
"If anyone is dissatisfied, the courts are there. I invite Tsvangirai to go to court if he has any grounds to justify what he has been saying," Chinamasa said on Friday.
Mugabe's loyalist police set up checkpoints in Harare Saturday, apparently in preparation for any outbreak of protest demonstrations.
African election observers have already generally approved Zimbabwe's voting process, saying the voting was peaceful.
Leaders of the continentwide African Union and the regional Southern African Development Community, or SADC, both urged the losing opposition candidates to exercise restraint over early results indicating a Mugabe lead and, however aggrieved they felt, to turn to legal channels to resolve disputes.
The elections received qualified approval from the African Union, though it said it had some "grave" and "serious" concerns over polling on Wednesday. Regional monitors from southern Africa said while the vote was peaceful, it was too early to pronounce it fair.
Olusegun Obasanjo, head of the African Union mission, said his monitors noted some apparent irregularities but that they did not constitute evidence of systematic tampering. Mugabe's supporters have rejected allegations of rigging and claimed victory, raising fears of a fresh uncertainty in a country long afflicted by division and economic turmoil.
The head of the observer mission for the Southern African Development Community described the election Wednesday as "very free" and "very peaceful," but noted that there were some violations and a full analysis was still under way.
"The question of fairness is broad and you cannot answer it within one day," said Bernard Membe, who is also Tanzania's foreign minister. "And so be sure that within 30 days, through our main report, the question of fairness may come."
Mugabe's ZANU-PF party said poll returns showed that 3.9 million voters cast their ballots, a turnout of 61 percent, far higher than in an uncontested referendum on a new constitution in March where no disputed voters' lists were used and only national citizens' identity documents were needed.
Independent election monitors have alleged many people were unable to vote because of disorganized voters' lists and a chaotic program to register electors on those lists in the run-up to polling day.
Observers said a significant number of ballot booklets had missing ballot papers and papers without serial numbers.
They also expressed "great concern" over the high numbers of voters turned away. The late publicity on the location of voting stations just 48 hours before stations opened contributed also to voters failing to cast ballots because they were not at correct polling sites.
President Jacob Zuma, the chief regional mediator on Zimbabwe has challenged Tsvangirai to produce evidence of rigging.