"LUPITA NYONG'O IS PEOPLE'S WORLD'S MOST BEAUTIFUL"
The African and Kenyan movie star, Lupita Nyong'o has been named Most Beautiful Person  2014 by People Magazine ( An American high class societal publication).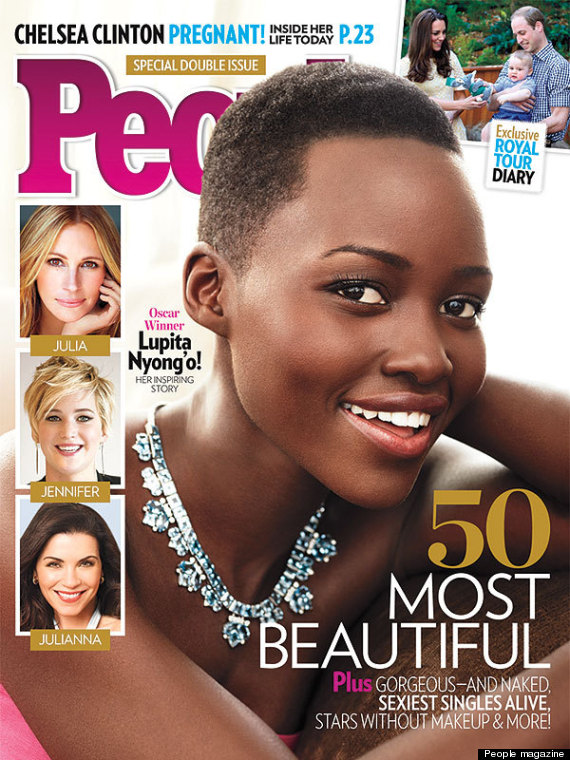 Lupita's  breathtakingly  and natural beautiful was revealed to the world in the movie - 12 years a slave- that finally  netted her an Oscar award. This may not be a big surprise to the world of entertainment because her fame and beauty has been taken the world by storm. Lupita's  fame  has now become a global phenomena and her name a household powergame.
On her reaction to being named the MOST BEAUTIFUL PERSON in the world, the African beauty said,  "It was exciting and just a major, major compliment. I was happy for all the girls who would see me on [it] and feel a little more seen."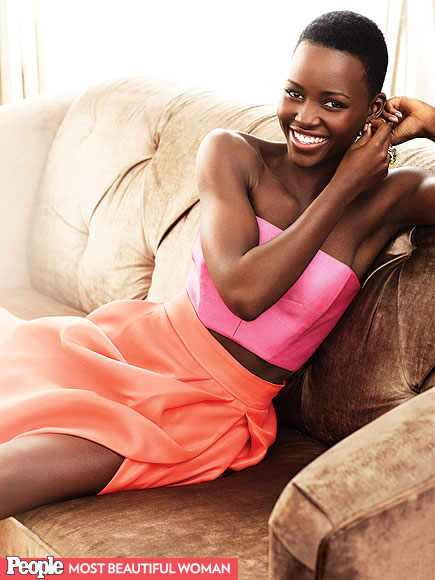 On being black and beautiful, she  spoke movingly on her background when she won the  Best Breakthrough Performance Award at the Black Women in Hollywood Luncheon in February of this year. Her words:
"I want to take this opportunity to talk about beauty. Black beauty. Dark beauty. I received a letter from a girl and I'd like to share just a small part of it with you: 'Dear Lupita,' it reads, 'I think you're really lucky to be this Black but yet this successful in Hollywood overnight. I was just about to buy Dencia's Whitenicious cream to lighten my skin when you appeared on the world map and saved me.'"
"I remember a time when I too felt unbeautiful. I put on the TV and only saw pale skin. I got teased and taunted about my night-shaded skin," Nyong'o added, wrapping her speech up with: "I hope that my presence on your screens and in the magazines may lead you, young girl, on a similar journey. That you will feel the validation of your external beauty but also get to the deeper business of being beautiful inside. There is no shade in that beauty."