President John Atta Mills is buried and world leaders gathered to pay homeage
" World leaders joined thousands of Ghanaians on Friday for the funeral of President John Atta Mills, who came to symbolize Ghana's maturing democracy in a region long plagued by coups and disputed votes. Atta Mills, 68, came to power in 2009 after winning the closest election in the country's history. The peaceful transition of leadership after that vote was lauded as was the swift and orderly inauguration of the country's vice president last month following Atta Mills' death."- AP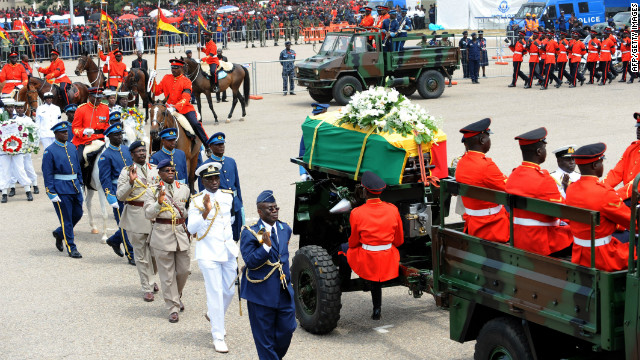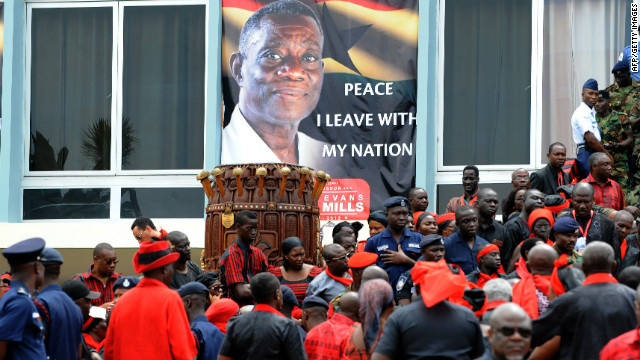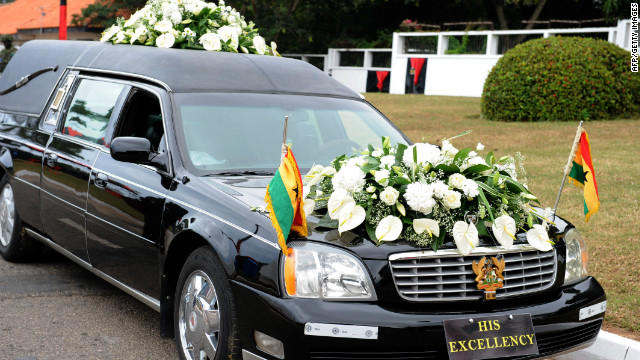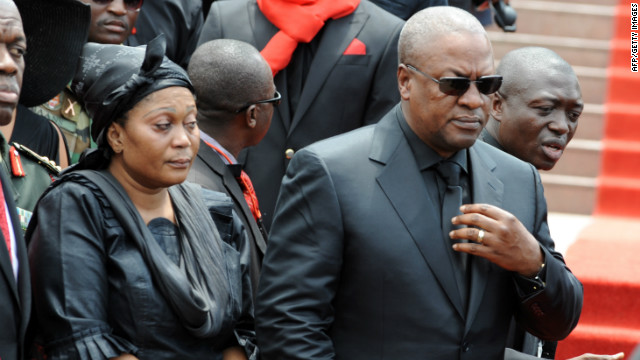 John Dramani Mahama, who was sworn in as Ghana's president after the death of Mills, and his wife arrive Wednesday to parliament to pay their respects.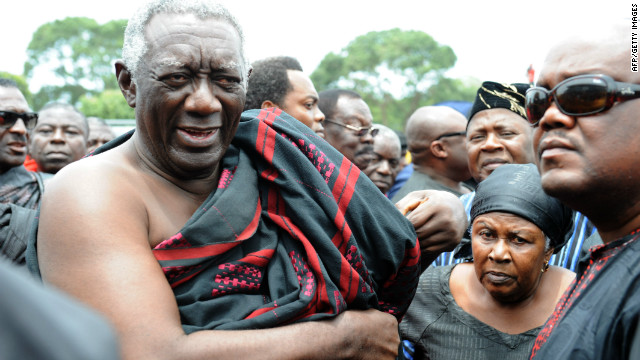 Former Ghanaian president John Kufuor arrives to pay respect to Mills at the parliament in Accra on Wednesday.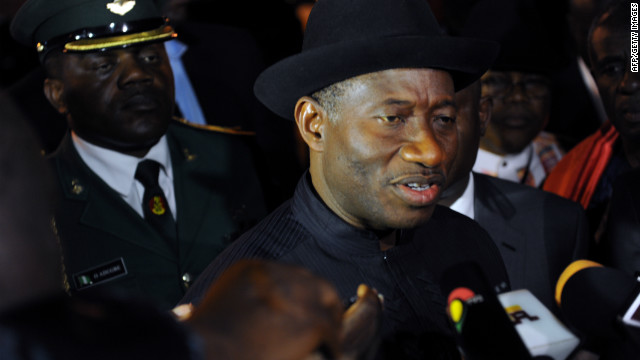 Nigerian president Goodluck Jonathan also arrived Thursday to Ghana, one of the many heads of state attending the burial of Mills.
PRESIDENT GOODLUCK JONATHAN (R) WITH HIS GHANANIAN COUNTERPART, JOHN MAHAMA ON HIS ARRIVAL FOR THE BURIAL OF LATE PRESIDENT JOHN ATTAH MILLS ON THURSDAY NIGHT (9/8/12)   credit: NAN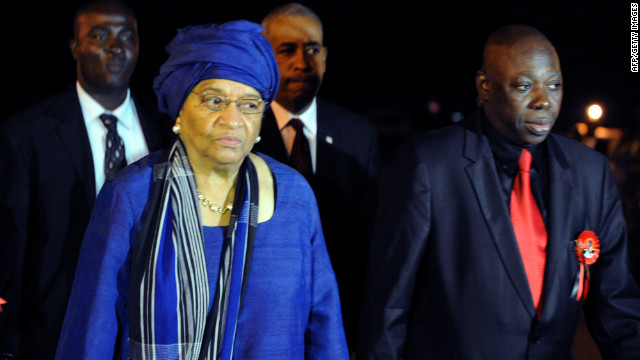 Liberian president Ellen Johnson Sirleaf is escorted by Ghanaian foreign minister Muhammad Mumunis upon her arrival Thursday in Accra to attend the funeral.