PHOTO NEWS - fuel subsidy removal protests
"On January 1 2012, Nigeria, Africa's largest oil producer, ended oil subsidies that had kept gasoline prices artificially low. The cost of a liter of gasoline shot up from 65 naira (40 cents) to at least 141 naira (86 cents) virtually overnight.Furious Nigerians have since taken to the streets, staging 'Occupy Nigeria' protests and mass demonstrations across the country. Police have responded forcefully with many arrests. At least one person has died amid the unrest: 23-year-old student Muyideen Mustafa was allegedly hit by a police bullet in Ilorin, Kwara State."  - CNN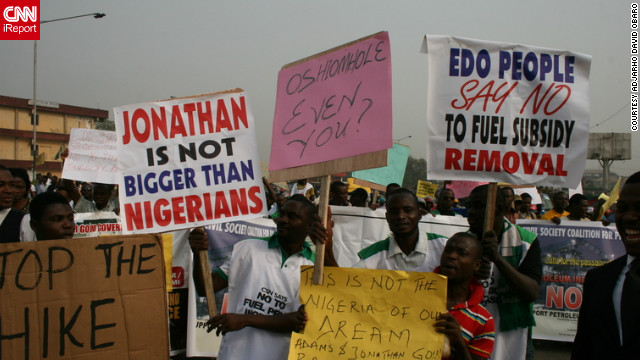 Benin City Protesters have taken to the streets across Nigeria in recent days after gas prices more than doubled following the government's decision to take away fuel subsidies.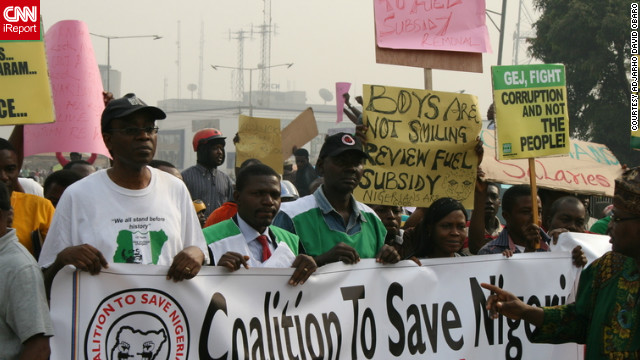 Adjarho David Obaro, who is currently in Nigeria for the holidays, took photos of the protests near King's Square in Benin City on Thursday, January 5. He said there were thousands of protesters there from different backgrounds.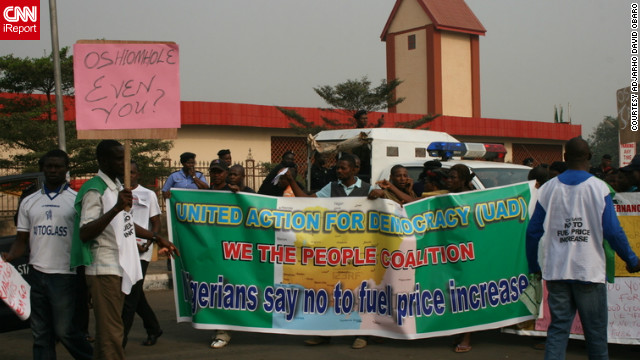 "I saw raw anger in the eyes of the protesters with regards to the increase in prices of good (and) services as a result of the subsidy removal," said Obaro.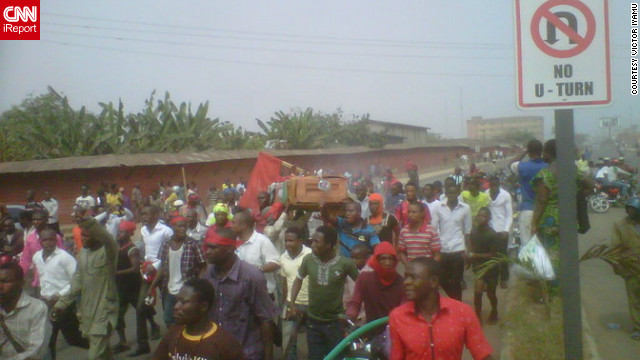 iReporter Victor Iyamu took this photo at the protest in Benin City, the capital of Edo State, on Thursday, January 5. Iyamu says he is not participating in the protest but that he does support the protesters and their cause.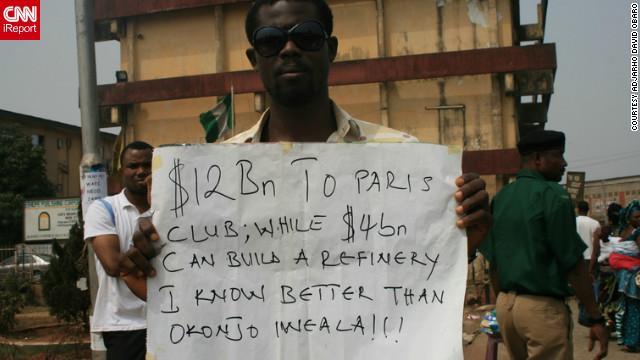 The Nigeria Labour Congress and Trades Union Congress urged the government to immediately restore the subsidies -- or see the country grind to a halt starting January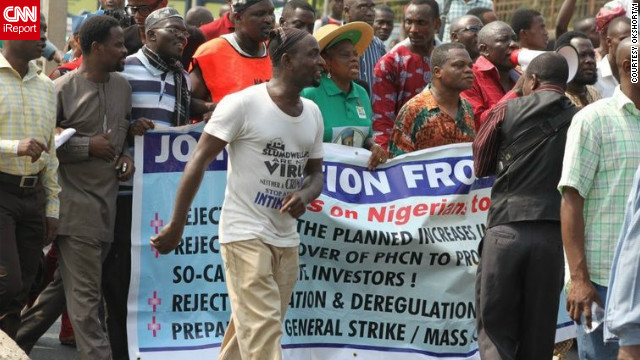 After learning about the fuel subsidy protests from Twitter on Tuesday, iReporter Kfire decided to join the crowds in Lagos. "The aim of the protest was to disrupt vehicular movement, shut down gas stations and ask people to go back home," he said.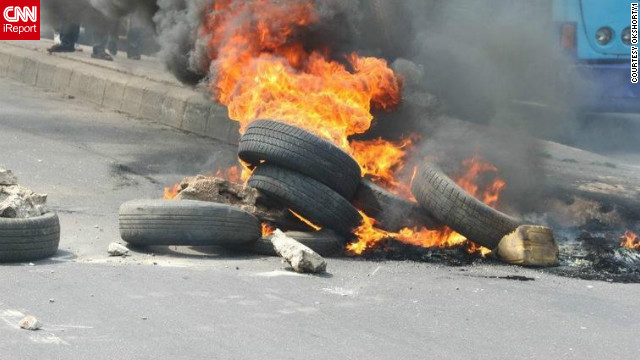 "The mood was one of anger and frustration towards the government for doing this on New Year's Day," Kfire said.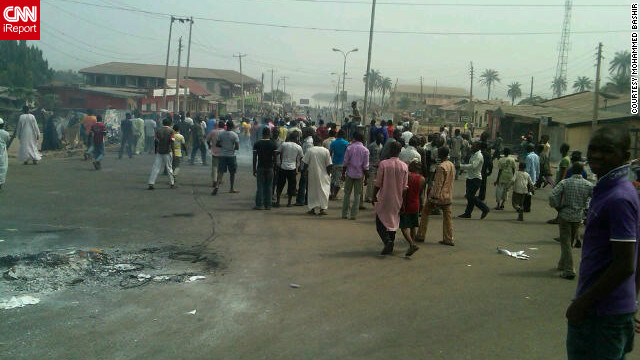 Freelance journalist Mohammed Bashir observed the large protest in his town of Lokoja, Nigeria, on Tuesday, January 3. He snapped this photo with his BlackBerry as hundreds gathered in the street.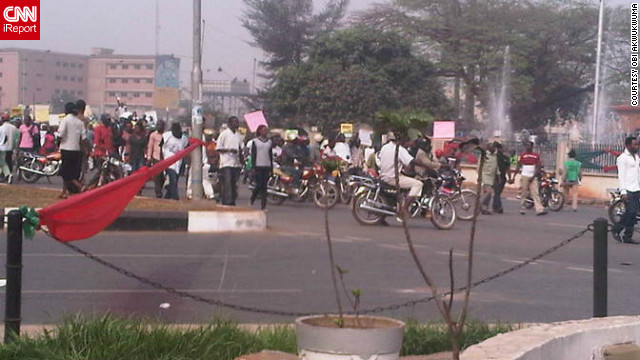 Obi Akwukwuma, 47, observed the demonstrations at King's Square in Benin City on Thursday, January 5. Akwukwuma, who works on an engineering project nearby, took this photo with his BlackBerry as demonstrators protested the removal of fuel subsidy.
John Abayomi/Vanguard