Written by Forbes
Oprah Winfrey Tops List Of the World Highest-Paid Celebrities
"While Oprah took the top-earning slot, bringing in an estimated $165 million in the last year, she was followed by a slew of both "in-the-moment" directors and legendary standbys, like "Transformers" director Michael Bay and Steven Speilberg, who pulled in an estimated $160 million and $130 million respectively between May 2011 and May 2012." (Click over to Forbes for the full list) – Huffington Post
Below are Black Celebrities that made the Forbes list:
Oprah Winfrey
$165 million
The media mogul's earnings fell by a staggering $125 million from last year. However, even with the drop, she remains the highest earner on the list, just inching out director Michael Bay. It's been a challenging year for Winfrey, who signed off from her 25-year syndicated show and immediately turned her attention to struggling cable network OWN. The bulk of the earnings dive comes from lost income on The Oprah Winfrey Show, but her diversified portfolio includes O: The Oprah Magazine, spin-off shows like The Dr. Oz Show and a radio deal with Sirius. She does not earn a salary at OWN, which has faced ratings disappointments and financial issues since it premiered in Jan. 2011. As chairman and CEO of the joint venture with Discovery Communications, she hopes a recent restructuring, new programming and a distribution deal with Comcast will turn the network around.
Dr. Dre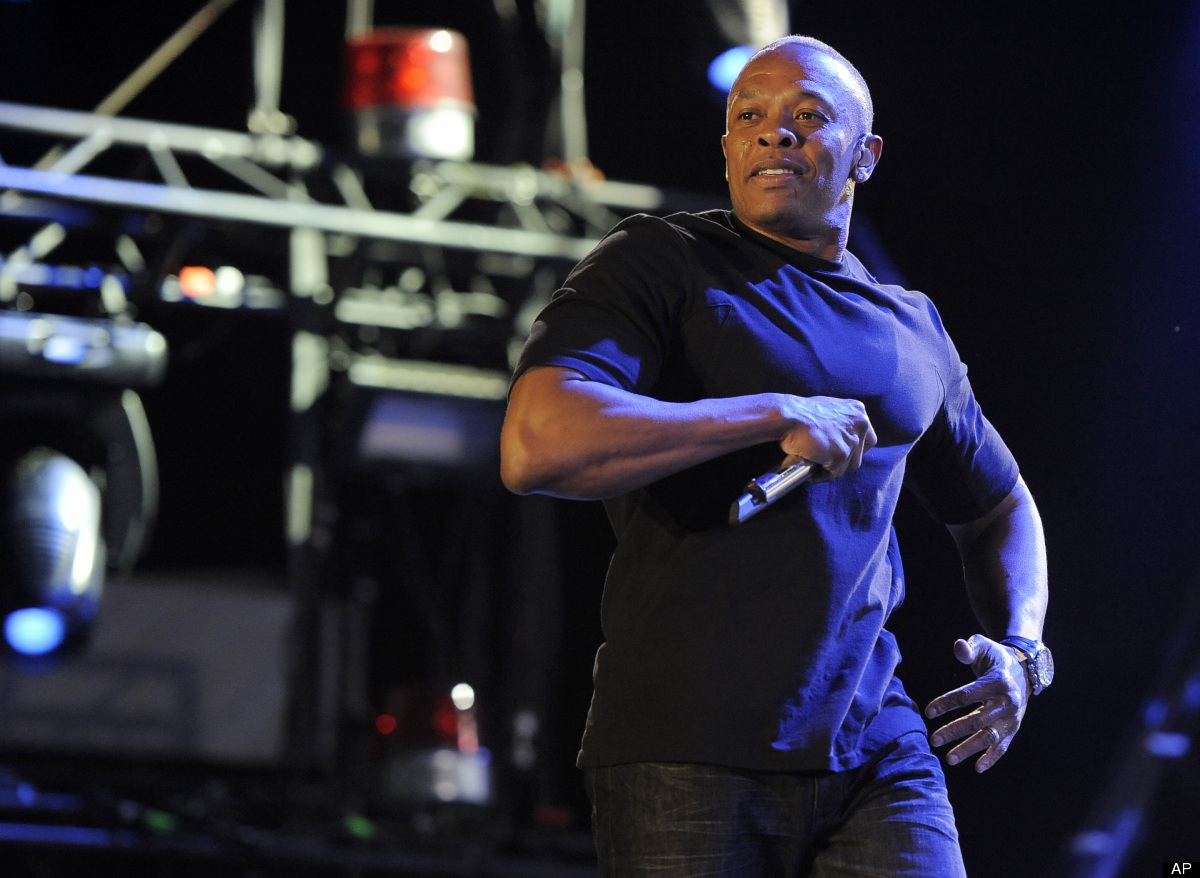 $110 million
The ageless super-producer's latest hit isn't a song, but rather a line of headphones. In August handset maker HTC paid $300 million for a 51% stake in Beats by Dr. Dre, the headphone company he co-founded with Interscope chief Jimmy Iovine in 2006. Each owned about a third of the company, pocketing about $100 million apiece, before taxes, from last summer's deal.
Tyler Perry
$105 million
Perry continues to be a busy, well-paid director/producer/writer/actor. His low-budget films, like the recent Good Deeds have built-in audiences and don't need to earn a ton of money to become profitable. Perry's most successful film was 2009's Madea Goes to Jail, which earned $90 million. He also has a successful TV empire that includes House of Payne, Meet the Browns and For Better or Worse.
Tiger Woods
$58 million
Tiger Woods broke a 30-month winless streak on the PGA Tour when he won the Arnold Palmer Invitational in March. His income is down, as sponsors like Tag Heuer and Gillette failed to renew their endorsement deals with Woods. His golf course-design business is also on the ropes. But Woods remains one of the world's highest-paid athletes, thanks to his Nike deal. He has won more than $100 million in prize money worldwide during his career.
(Click over to Forbes for the full list)