Nigeria's Wole Soynika paid a powerful tribute to the famous and talented African American poet , actor, writer and civil activist Maya Angelou, who just passed away. Soynika recollected their meeting and interaction. He further acknowledged her great presence on the global theater:
"Maya's 'AFRICA' was more than a mere literary metaphor and reference point – it went beyond race identification. To obtain a glimmering of what the continent meant to her, one would have to think in terms of a mystic nostalgia.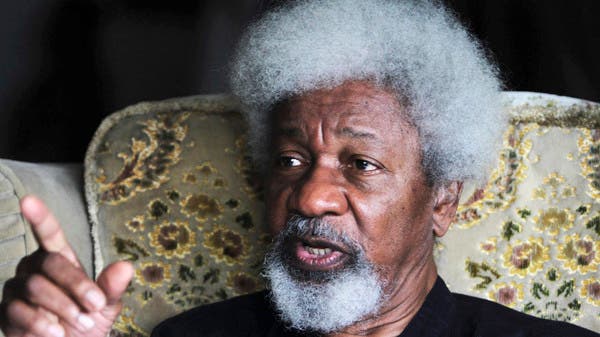 That could be because she was so markedly black-regal both in bearing and pronouncements, she made one feel that, in some distant time past, she had been a queen – a philosopher queen – over some part of the black continent. If indeed she was, Maya was the down-to-earth kind who felt her subjects keenly, a philosopher queen without the aloofness. It took just one lunch meeting with her, and Queen Angelou tightened her sash like a market mamma, mobilized emergency forces, and personally led the charge to beat down the doors of a lethargic – and/or ambiguous – US administration during the Sanni Abacha murderous dictatorship. She kept her finger on the nation's pulse throughout a people's travails.
Long before that however, what a personal memory to cherish! I learnt the following at an American university where I had gone to lecture, and Maya confirmed the details to me after we had finally met. Publishers of a prestigious literary journal, the college was also sponsor of a bi-annual international literary prize. She had nominated me for that prize but, finally, it was a German writer who carried it off – I think it was Gunther Grass, but am no longer sure. Well, at the formal event of the announcement, Maya Angelou was so disappointed, she burst into tears. Our sole contact till then was through our writing.
During reception afterwards, when she was being teased/consoled or whatever, she said something like: No, it's all right, I know he'll win a bigger one. A year later, I was accorded the Nobel Prize."